Selecting the right UPS battery backup for your network closet or IDF can be a confusing process.
Network closets and (IDF) are critical parts of IT networks, but they're often scattered about. They seldom have dedicated IT personnel close by and are often neglected.
And if there's a power outage, an IDF or network closet being knocked out of commission can cause significant problems.
Top 10 buying tips to help you select the right UPS battery backup.​
Watch the video below.
Consider the right UPS battery backup form factors for your network closet ​
Consider your battery runtime needs​
Determine the right UPS battery backup wattage
Choose UPS battery backup input plug and facility site voltage​
Make sure your UPS battery backup has enough output receptacles​
Protect servers with a sine wave UPS​
Consider monitoring, alerts and automation​
Choose a UPS battery backup with comprehensive warranty and service coverage​
Consider UPS maintenance bypass and redundancy
Add a temperature and humidity probe
Think beyond your UPS and call PowerEdge Today!
As a Certified Service Disabled Veteran Owned Organization, we understand the importance of relationships of trust.  
Currently we support 10 different VA Hospitals and other orgainzations like your  across the United States, might you be open to setting up brief call next week to simply share a little more information?  
Thank you in advance for your time. 
Hit 'Reply' and tell us what you need
Call me direct at 315-766-8906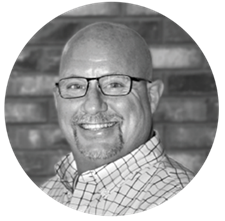 Mark Hollingshead
DeltaPoint Partners LLC
Stategic Partner – PowerEdge
Coach, Sr. Business Development Strategist.
Sales/Marketing Executive
315-766-8906
mthollingshead@deltapointpartners.com
deltapointpartners.com
Rob Lockwood
President-SDVOB
PowerEdge Inc
IT Power Supplies and IT Support